CCF Women's Ministries
Thank you for your interest in the Women's Ministries of CCF.  For a quick look at what is coming up, view our calendar, and then take a look at some of the other opportunities on this page. We look forward to connecting with you.
Women's Sunday Refresh Class
Sundays 9:45am - 10:45am
Room N2 (New North Buildings)
Get Involved With The CCF Women
This class is an ongoing class about reading and studying through whole books of the Bible. The class is an open forum style where discussion and sharing are encouraged and welcomed. Many Sundays, there are needs that come up and the class has the great privilege to pray for and encourage each other in the journey. The class can be described as a time in the Word, fellowship, prayer and ministry for the wonderful daughters of our King at CCF.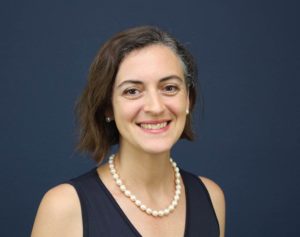 Women's Potluck Fellowships
Come To The Table - Every 4th Thursday @ 6:30pm
Fellowship Hall
Get Involved With The CCF Women
"Come to the Table" Meets the 4th Thursday of each month, January through October, for a fun time of connecting, fellowship and praying for one another. This special time strengthens the friendship bonds among the ladies at CCF. Come join us, bring a potluck dish and let's have a great time together! Childcare is provided. For more information contact Stephanie Franke, or you can register HERE: TheTable.ccflindale.org.
Lasting Impressions Book Club
Every 2nd Thursday @ 6:30pm, through October - CCF- Room 114 - Read the book PRIOR to coming!
This is not your average book club! God has often used books in my life to speak to me; to challenge and inspire me in key seasons in my life.
We want to invite you to join the club as we work through a list of books, both fiction and non-fiction, that have made a lasting impression on my heart and mind. Each book is chosen with purpose to deepen our understanding of God's Word, to gain new perspective on the culture and world around us, and to stir our hearts to love bravely. We are meeting January through October, 2022. For more information, email tact Stephanie Franke at BookClub@ccflindale.org
Find out more, including the books we are planning to read, at BOOKCLUB.ccflindale.org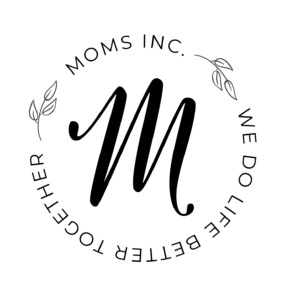 MOMS Inc. because we do life better together!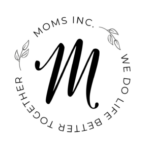 Moms Inc. is a group where we as moms gather together to affirm and equip one another in our vital roles as mothers of children. With the support of mentors, we aspire to grow together and see our lives, families and community transformed by God's grace. Moms Inc. meets every 2nd Tuesday of the school year for Brunch and a time for encouragement, fellowship and prayer (childcare included). Every 3rd Tuesday we have organized playgroups and every 4th Tuesday we meet up at a local park. We also host Moms Nights Out on a monthly basis.
You can go to our Moms Inc. page and REGISTER HERE for either the whole year or one semester at a time. Stay up to date by following us on Facebook and checking out the church e-Reach. If you are interested in joining our mentor program or if you have any comments or questions please contact us at momsinc@ccflindale.org you can also contact the church office at 903-882-8501.
In order to participate in childcare you MUST signup before each 2nd Tuesday brunch meeting by the Saturday before our event at childcare.ccflindale.org .
Moms Inc. has an ongoing need for childcare volunteers who have a heart to minister to children. As moms gather at CCF for meetings, our children also benefit as they develop their own sense of community and learn from God's Word. If you are willing to volunteer please contact Janna Moore at janna@ccflindale.org.
Women's Prayer Meeting
Tuesdays @ 8:00am - 9:00am, Room 11
Lock Arms With Other Women In Prayer. The women meet every Tuesday morning in Room 114 to pray for the needs of our church body, community and beyond.
Join us!
Any questions, please contact the church office at 903-882-8501, and ask for Moni Guyer. For more details, see Calendar button at top of this page.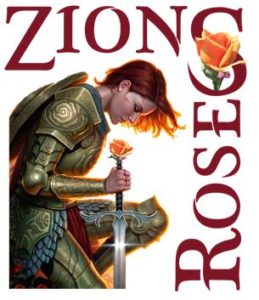 Zion's Roses Bible Study
Get Into The Word! There are usually 4 studies a year, with groups meeting Monday at 6:30pm at CCF, Tuesday at 6:30pm via Zoom, & Wednesday at 9:30am at CCF.
Bible Study is a wonderful opportunity for women of all ages to come together and enjoy the Lord's presence, the Word of God, and great fellowship. We open these studies to the community and are most thankful that several from other churches are also joining us! All are invited!
Today's women face many difficult challenges (e.g., overwork, spiritual unrest, insecurity, broken relationship, loneliness, etc.). At CCF we humbly offer a home of transformation where women can find refuge and transparency as they yield their lives to the Lord Jesus. Questions? Please contact the church office at 903-882-8501 and ask for Moni Guyer.
Women's Retreat
Getting Away For Some Refreshing Girl Time
Taking place annually, the Women's Retreats provide the women of CCF a chance to get away from the clamor of day to day life and be refreshed in the company of other women, and in the unchanging life transforming word of God.
If you have questions about upcoming women's ministry opportunities, please contact the church office at 903-882-8501 and ask for Stephanie Franke.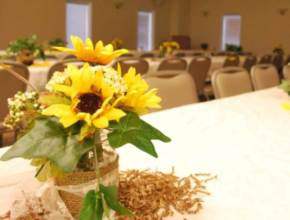 Saturday Conferences & Workshops
We normally hold a Women's Workshop on a quarterly basis. Offering opportunities to learn new skills, or practice old ones, a place to give and to receive, the Saturday Workshop is another expression of Titus 2:4-5. It is our desire to learn from one another how to be the best at what God has called us to be. We all have something to offer and much to gain from one another and we desire input from you. A lot of thought and preparation go into these workshop sessions and we desire to assist you in whatever your specific need may be. For more information contact the church office at 903-882-8501, ask for Stephanie Franke.