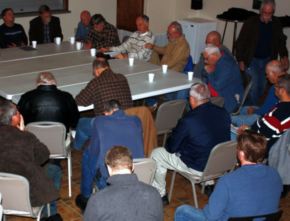 Men's Prayer Meeting
Wednesdays @ 6:30am – 7:30am, Fellowship Hall
Lock Arms With Other Men In Prayer
The men's prayer meeting started the day after 9/11 and has been going ever since. Meeting every Wednesday morning in the CCF Fellowship Hall to pray for the needs of our church body, community and beyond.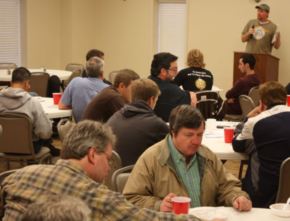 Men's Breakfast
Every Second Saturday @ 8:00am, Fellowship Hall
Come to the church on the Second Saturday of every month for a delicious freshly made breakfast and some quality time with your brothers in the church. The cost is only $3.00 and it is the best breakfast in East Texas. We have rotating speakers from the church and area ministries.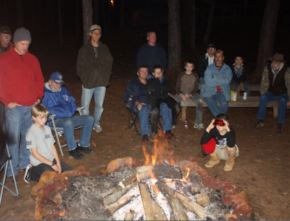 Men's Annual Retreat
Our annual men's retreat provides the men of CCF the opportunity to camp out with other men of the church for a weekend filled with great food, fishing, shooting, and great fellowship.
Men's Bible Study
Men's Refresh Class
We normally hold a Men's Class on Sunday Mornings at 9:45 a.m., which we call our Refresh Hour. Topics vary from Bible study to topical and book studies.