PRAYER FOR THE CHURCH & THE NATION
NANCY NASH – North Building, Room N1
Prayer is a powerful weapon in spiritual warfare and the Holy Spirit is urging the body of Christ to be praying in this critical hour. Join Nancy Nash as she facilitates prayer for the church and for the nation. The group meets each Sunday morning at 9:45 AM in N1 (North Buildings) for an hour of intense and fervent prayer.
WOMEN'S CLASS
LUANN HICKEY – North Building, Room N2
Join us as we seek to uncover the enemy's unique strategies against women. We will better understand and cooperate with God as he trains our hands for battle for the sake of the next generation. Our focus is on applying God's word to our lives as He gives fresh revelation by His Spirit. The Class is located in Room N2 (North Buildings.)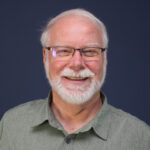 THE BOOK OF REVELATION 
DR. DON CLARK – LEDGE78 BLDG.
We certainly are living in exciting times. Is God about to usher in the closing chapters of this age? More than ever, we need to know and understand what God says about this time in history, a time in which the Bible speaks more about than any other topic in Scripture. Of the 66 books of the Bible, Revelation is the only one that states, "Blessed is the one who reads aloud the words of this prophecy, and blessed are those who hear, and who keep what is written in it,…" Rev 1:3. Wow, we will be blessed by reading and hearing the words from this book. No other book makes this claim.
Our Refresh classes meet every Sunday from 9:45am-10:45am
Prayer for the Church & the Nation – Nancy Nash – N1
Women's Class – LuAnn Hickey – N2
The Book of Revelation – Don Clark – Ledge 78 Building
Visit the Info Center at CCF for more details