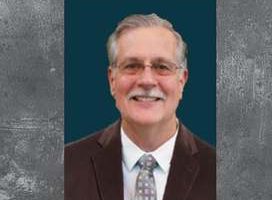 STUART QUARTEMONT
Board of Advisors
Stuart Quartemont has served as a medical missionary to Nigeria since 1988. He is the Founder & President of Medical Missions International since 1991. Stuart is an ordained minister with Rivergate Ministries International. Among other courses, Stuart has completed Bread of Life's School of the ministry program, and introductory to ministry with Christian International.
Stuart has also been a minister with Christian International Ministries since 1989. He has ministered in many countries including Canada, UK, Mexico, and Africa.
Stuart is also a Physician and Surgeon in Family Medicine since 1985. He is presently an Associate Professor of Family Medicine at Texas A&M Medical School in College Station,TX. He has combined his medical and ministry skills to start 3 mission hospitals in Nigeria. He has taken many people on short-term mission trips since 1991. He has been involved in HIV research and treatment in Nigeria since 1998. He has also served on the board of Blessings International in Tulsa, OK. He has also been on the board of West African Advanced School of Theology in Nigeria. He has also been the International Medical Director of International Christian Hospital, Mercy Angels Hospital, and Professionals for Humanity in Nigeria.
Stuart is married to Velvet who has been the Secretary/ Treasurer of Medical Missions International. She has been involved in many of the short-term mission trips and special interest in orphan ministry. Stuart & Velvet have four children, Stefan, Landan, Cortlan, and Brytan.