Our desire for this body of Christ is to immerse ourselves in prayer. We believe that the challenges that we are facing in our families, in our community, and in our nation are beyond human solutions. We find ourselves in a place where we must have supernatural intervention. Here at CCF you will be encouraged to learn more about prayer, participate more in prayer, and look more to our Lord for the solutions that we so desperately need. – David Hickey, Senior Pastor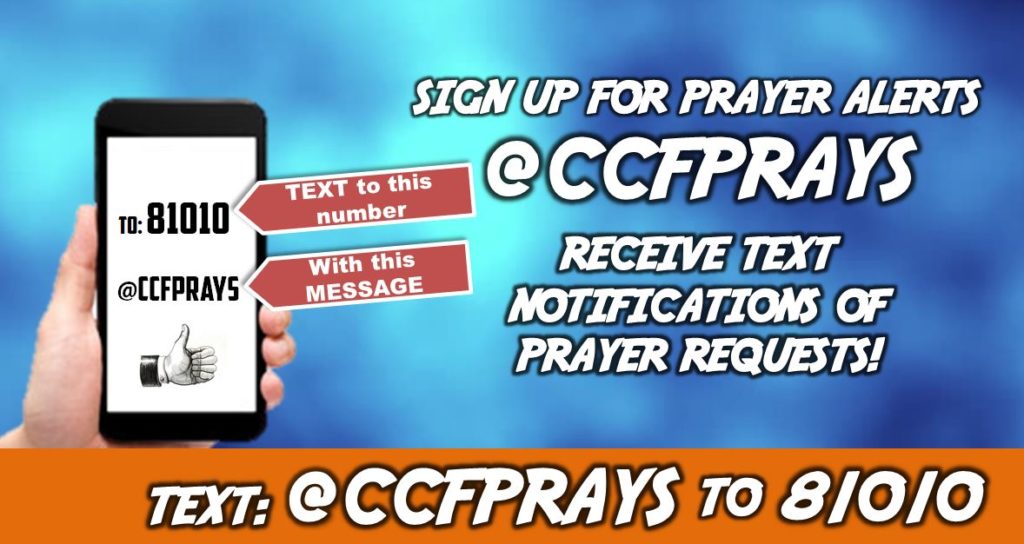 If you would like to be notified when we have a prayer need within our body, then please sign up for our text notification program through the Remind group. You will receive a text with someone requests prayer. To join our group (@ccfprays), send a text to 81010, and enter as your message: @ccfprays.
To submit a prayer request, please call the CCF office at 903-882-8501, or email ccfprays(at)ccflindale.org.