MOMS Inc. because we do life better together!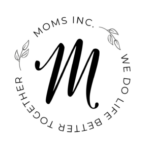 Moms Inc. is a group where we as moms gather together to affirm and equip one another in our vital roles as mothers of young children. With the support of mentors, we aspire to grow together and see our lives, families and community transformed by God's grace. Moms Inc. meets every 2nd Tuesday of the school year for Brunch, a speaker, and a time for fellowship and prayer (childcare included). Every 3rd Tuesday we have organized playgroups and every 4th Tuesday we meet up at a local park. We also host Moms Nights Out on a monthly basis.
You can go to our Moms Inc. page and REGISTER HERE for either the whole year or one semester at a time. Stay up to date by following us on Facebook and checking out the church e-Reach. If you are interested in joining our mentor program or if you have any comments or questions please contact us at momsinc@ccflindale.org you can also call or text Malorie Bailiff at 903-830-2938 or Beth Mills at 757-784-3854.
In order to participate in childcare you MUST signup before each 2nd Tuesday brunch meeting by the Saturday before our event at childcare.ccflindale.org .
Moms Inc. has an ongoing need for childcare volunteers who have a heart to minister to children. As moms gather at CCF for meetings, our children also benefit as they develop their own sense of community and learn from God's Word. If you are willing to volunteer please contact Janna Moore at janna@ccflindale.org.