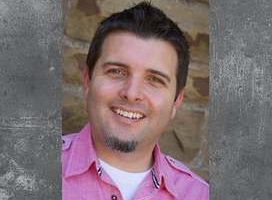 JEREMY LELEK
Board of Advisors
Jeremy Lelek has dedicated his life in ministry to esteeming the efficacy of Scripture as the true means of "soul care" within the Church. Pointing others to the eternal truths of God, and the Redeemer of mankind, Jeremy is passionate about the message of change, transformation, hope, security, humility, love, kindness, trust, and worship offered in the changeless message of the Gospel of Jesus Christ.
Jeremy serves as President of the Association of Biblical Counselors as well as President of the local counseling ministry of Metroplex counseling. Jeremy is a Licensed Professional Counselor in the Sate of Texas having earned his Master's Degree in Counseling and his Ph.D. in Counseling Education and Supervision. Dr. Lelek is a member of the international honor society for professional counselors and educators, Chi Sigma Iota. He is an adjunct professor at Redeemer Seminary, and lectures frequently at area churches training believers with ABC's Equip to Counsel training program. In addition to these roles, Jeremy serves on the advisory board of Paul Tripp ministries and is a council member of the Biblical Counseling Coalition.
Jeremy is happily married to his best friend and wife, Lynne and they have four children; Aaron, Caleb, Hannah, and Eden. He and his wife are active members of Fort Worth Presbyterian Church (PCA).