Kids, Pack a Shoebox for Operation Christmas Child!

While their parents will be contributing to the Orphan Relief & Rescue, our children will have a Christmas Project of their own! Kids Care (nursery – 6th grade) is partnering with Samaritan's Purse in  Operation Christmas Child
"We want boys and girls around the world to know that God loves them and has not forgotten them during this time of fear and uncertainty. Children need great joy now more than ever. Most of all, they need the hope found only in the Gospel of Jesus Christ."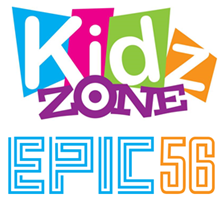 Kids, we are asking that you pack a shoebox to give to another child. It will brighten their Christmas season and give them the opportunity to hear about Jesus. Parents, you may get more information about items to place in the shoebox and how to pack it by clicking HERE.
Shoe boxes will be collected through November 15th. So kids, let's share the Gospel of Jesus Christ around the world through Operation Christmas Child!